SURVIVING THE TWILIGHT ZONE 
is a short animation piece created by  
Cris Wiegandt and Bárbara Fonseca for TEDEd.
The project was done while sharing a studio space and it was inspired by a mutual curiosity in what a collaboration between them could result in as well as a need to get outside of comfort zones and expand their artistic horizons.
Mid-century aesthetics and bright colours are mixed with 3D animation (characters modeled by Hugo Morais) and come together to bring us to the underwater world of the hatchet fish. Sound design by Claudia Ioana Vasiliu.
Welcome to the Twilight Zone!
Character design - Hatchetfish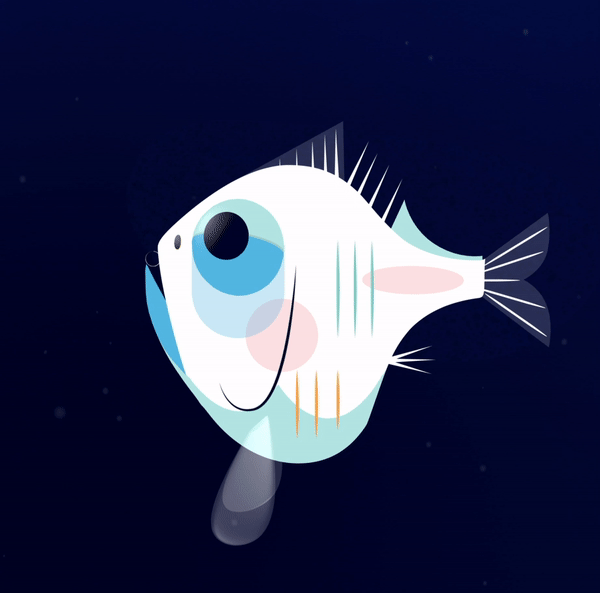 Character design - Fangtooth fish
Character design - Anglerfish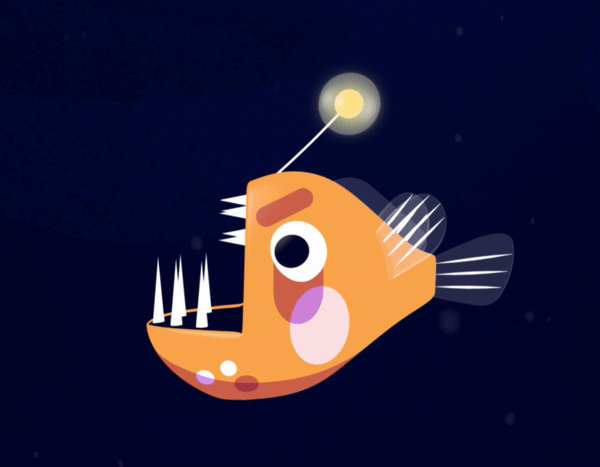 Character design - Dragonfish