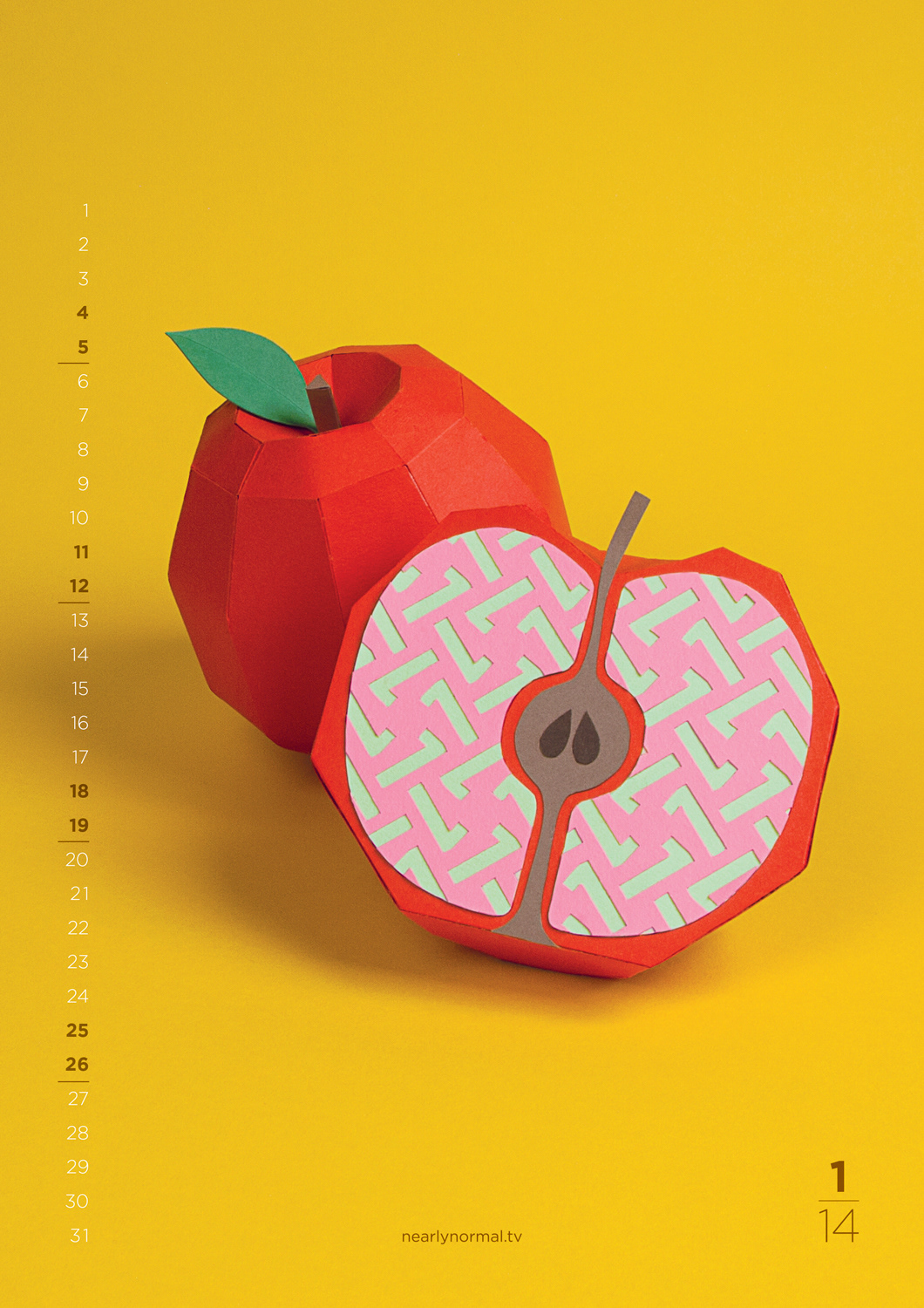 This is the Nearly Normal 2014 calendar. Made completely from paper, it's a fruit calendar but with a Nearly Normal twist!

Credits
Concept and creative direction: Jaime Kiss and Saulo Jamariqueli.
Development: Jaime Kiss, Saulo Jamariqueli, Baz Sells.
Design, patterns: Jaime Kiss, Victoria Bee, Margherita Gaffarelli.
Papercraft: Victoria Bee, Cris Wiegandt.
Shooting: Saulo Jamariqueli, Margherita Gaffarelli, Victoria Bee.
Year of production 2013